Welcome to Imagine That! Design. We are a creative husband and wife team with artistic and graphic design skills focused on tabletop and board games, and children's book illustration and design. We can help you develop your game concept, create all the assets for your game with art and graphics in a unified and cohesive look. We can also illustrate and design your book with colorful and dynamic illustrations and a clean and professional design ready for print.

We are here to help in any stage of the process with creative ideas and solutions.
___________________________________________

Your Game - Graphic Design & Illustration
We are creative design team specializing in

Tabletop Games

for all ages with our unique combination of art and graphics in one studio.
Let us help you bring your game to the table.
We provide game design services that help both the big companies and the small designers get their games to the table. We can help with game illustration, graphic design, instructions, and all game assets, including Kickstarter images. With our combined graphic design and art skills and our years of experience, we can provide a seamless product making sure the art and graphics work together toward a unified goal for each client. We offer package deals for the whole shebang so you have predictable costs, or we can work piece mill to work within your budget.
We are a gaming couple. We love to play a game in the morning to warm up for the work day. Most often that is a game we are designing and developing. We are looking for publishers for several games we have ready, and we have more in progress.
We also illustrate and design children's books and Graphic Novels.

Illustration for books, graphic novels, card games, tarot cards, toys, products, wedding proposals, and yes! even food trucks!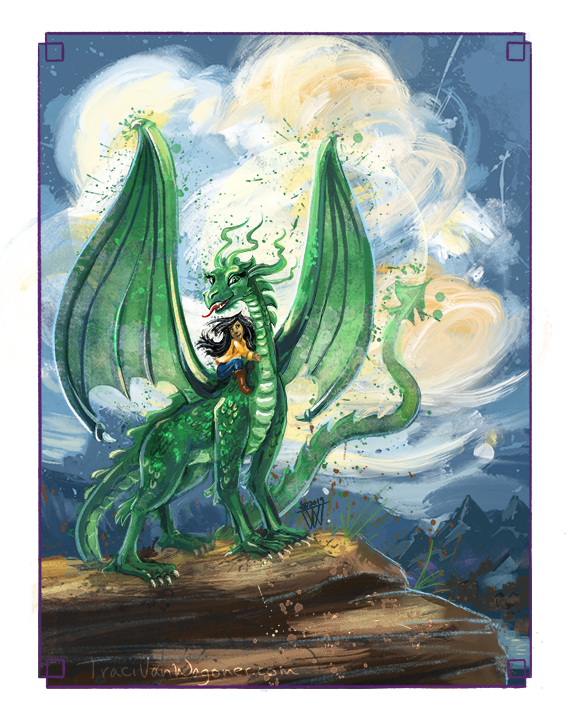 ___________________________________________

We work with our clients to help bring their vision to life providing our expert advice and experience through the whole process. We brainstorm problems that arise (they always do), and are there from idea to final files ready for manufacturing or publishing.

It starts with getting to know you and your project. Vision boards, sketches, spreadsheets -- whatever we need to explore the idea and the project further and to capture your vision.

Revision to further tailor the art and graphics to your vision.
Final products -- the Wow factor!
We love to have fun and enjoy the interaction that come with playing games. The more games in the world the better. We hope to bring laughs, encourage imagination, and perhaps a bit of learning along the way as well.
"THANK YOU. I treasure the detail work you've given this project and the overall look of the project. Over the moon grateful. Thank you." ~ Victoria Sanders, Elephanta Education, Bozeman Trail
Get the dice rolling or the pages turning, contact us with as much information as you can about your project now. Thanks!